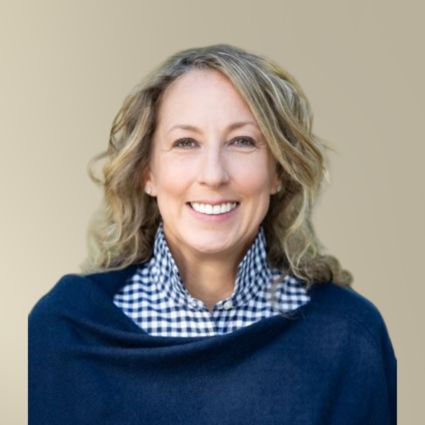 Andrea Haas
Realtor
A little about me
and why I love real estate
Born and raised on Long Island, New York to small business owners, Andrea knows what it means to have a vested interest in everything she does. A work ethic and motivation that comes naturally lead Andrea to a field hockey scholarship at Appalachian State University, where she graduated with a Master's degree in Sport Management.
Andrea has spent most of her professional career in golf, employed at some of the most exclusive private clubs in the country. Responsible for purchasing, sales and management of retail sources generating a million dollars in annual sales, Andrea possesses a skill set fundamental to real estate. Building and maintaining strong, trusting relationships has always been the foundation to Andrea's success.
Andrea and her family are active members of the West End community, where they have called home for the past 15 years. In their spare time, you will find Andrea and her husband on the lacrosse field and basketball court coaching the teams of their two young daughters.
My clients are awesome
and here is what they are saying
"My family and I have lived in our home for almost four years. After being home 24/7 due to the pandemic, we were in need of some small changes to refresh our space. My husband and I noticed some improvements that could be made to update the aesthetics and comfort of our home. We we really appreciate receiving the mailings that Andrea sends. One of her recent postcards mentioned asking her for a referral for contractors. Andrea quickly gave me the contact information for a drywall contractor. He was courteous and extremely professional. We are so glad that we contacted Andrea directly for this recommendation, instead of looking on Google and "hoping" we picked the right guy. It made us feel really confident that we chose the right contractor. He explained that he's done a lot of work with this realty group and I know that when it comes time to update our bathrooms I won't hesitate to ask Andrea for another recommendation. There's no one else we'd trust to sell our home when the time comes. Thank you, Andrea!"
Ashley Bradley
Short Pump
"Andrea was the agent we chose to facilitate selling our home and purchasing a new home. From the first phone call I made to her requesting to see a house that same day throughout searching high and low to help us find the perfect home, Andrea was amazing! She went above and beyond in every way. We are so thankful we had the opportunity to work with her and can't recommend her enough! If you want an agent that will truly represent you and do all they can for you, Andrea is that person!"
Benson and Heather Marshall
RichmondGoochland