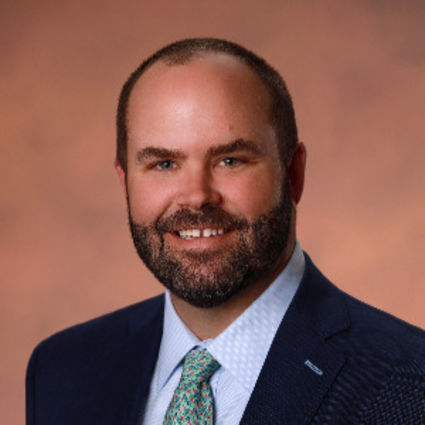 Blakely Smith
Realtor
A little about me
and why I love real estate
Born and raised in Essex County and a graduate of Essex High School, and Longwood University, Blakely joined Hometown Realty and The Mike Chenault Group in 2006. Blakely grew up enjoying the outdoors and going hunting and fishing with his family. Through building relationships while working on a charter boat in the Northern Neck, he decided to make a change and go into the real estate business. Building relationships and the desire to help other has led to his success. The focus of his business is residential resale houses and waterfront sales. Blakely also specializes in farms, land, building lots, new construction and commercial real estate sales. While on the Mike Chenault Group, Blakely has received many awards including being a top 10 Realtor at Hometown Realty 6 years in a row! Blakely is known by his clients as having an ultra-quick response time and having all the answers to their questions! If you are ready to buy or sell, I'm ready to go to work for you!
I love my clients
and here is what they are saying
"We've worked with Blakely on two occasions, and we know we will continue to do so in the future. He is extremely professional, knowledgeable, honest and personable. He presented us details on each bid and how it would impact us, his level of detail through the entire process made each of the sales go very smoothly. We would highly recommend him to anyone who is looking to buy or sell."
D Babcock
Tappahannock, Va
"Blake is extremely sociable and very easy to talk to. He completely explained the selling process to us and helped us with a sale price and scheduling the open house. When the offers arrived he had a spreadsheet that compared them in detail which made it easy to review. Then he got us the best price. Selling or buying a house is stressful enough, Blake makes the entire process easier. Contact Blake for your real estate needs, you'll be glad you did."
Robert Christine Scheuermann
Mechanicsville, VA
"Only the best! Blakely not only sold our hobby farm in Essex County, but he found us a temporary rental and then our retirement home in Mechanicsville. He is personable, caring, considerate, and he gets makes things happen! We highly recommend him!"
Robbin Widmeyer
Mechanicsville
"Blakely has sold several homes for us and helped us purchase our forever home. He is very knowledgeable of the market. He not only is our agent he has become our friend. I highly recommend him."
Linda Hayes
Mechanicsville, Va
"Blakely is easy to talk to, makes himself available anytime, and knows the market. He sold my house in less than a week for a price that was more than I expected."
R Smith
9057 Craney Island Rd
"Knowing Blake for many years, I knew he would be the answer to selling my rental property quickly and for top dollar. From start to finish he was very responsive, kind, and a constant professional. His attention to detail, connections with trade partners for prepping to sell and communication throughout the process was top notch. Won't hesitate to reach out to Blake for my future transactions."
Jeff Bridges
Richmond, VA
"The process of buying your first home can certainly seem daunting, let alone in a fast-paced market. My husband and I were so grateful to have someone like Blakely to help us navigate the process. He is trustworthy, reliable, and incredibly responsive. He answered all of our questions thoughtfully and truly felt like our advocate during the entire process. We felt that Blakely's primary intention was to find us a home that we loved at a price we were comfortable with and he did just that! We love our new home and we have Blakely to thank for that!"
"Blakely provided excellent service and professionalism in the selling of my home. He kept me update on all showings and contracts presented. He responded to all my questions and concerns in a timely manner. I would recommend him to anyone wishing to buy or sell a house."
Michael Holland
Mechanicsville
"My experience with Blakely was very smooth from start to finish. Blakely worked very hard to market my listings and was very professional throughout the entire process. I would highly recommend Blakely Smith to get the job done for you!"
Alwyn W. Wyn Davis Jr.
Tappahannock
"Blakely keeps on top of what is going on in the market. When the house I was interested in had the listing price lowered I was contacted immediately by Blakely. Our successful bid was followed up by a thorough home inspection that Blakely clearing used as an opportunity to look out for our interests and get us maximum value. He was a true professional from start to closing."
Bruce Thomas
Tappahannock, VA