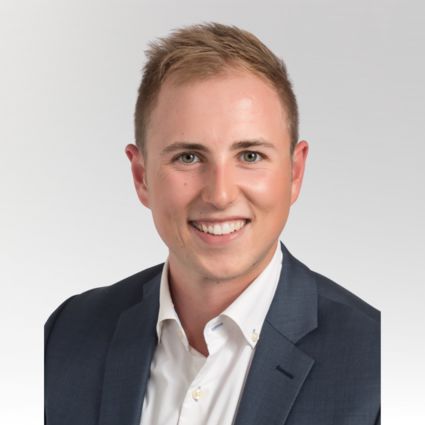 Brian Jones
Realtor
A little about me
and why I love real estate
Born and raised in Chesterfield, VA and a graduate of Monacan High School and Campbell University. Brian joined Hometown Realty and The Mike Chenault Group in 2020. He grew up enjoying sports, playing baseball and golf throughout College. Through building relationships and after working in the golf industry, Brian decided to start his real estate career. Providing the best client care and support is what has led to his success. Brian's business focuses on residential resale, land for new construction and commercial real estate sales. Brian's drive to help people is the cornerstone of his business. The relationships he builds with his clients goes far beyond the sale of their home.
Whether you are looking to buy or sell, Brian would love the opportunity to earn both your trust and your business!
My clients are awesome
and here is what they are saying
"Brian is a excellent agent. He responds back quickly and answers any questions you. He is always willing to help and support."
Tammi L Corbin
Ruther Glen
"Three months ago my husband passed away. There was no way I would be able to stay in my home by myself; too much property, too much work, too far away from family and friends. I found Stony Run Condos in a search about a week after the funeral and started working with Brian. He was so awesome to work with! We sold my house in 3 days and I moved into my condo the first week in January. Brian was thorough and responsive; he was also emotionally comforting realizing that my entire process would be both sad and happy. I strongly recommend Brian Jones and Hometown Realty."
Lorraine Henicheck
Stony Run Condos
"Brian Jones asked me everything I wanted, then found exactly what I wanted, in the exact location I needed to be to keep my family together due to work, schools, etc. We had an appointment with hours and approximately an hour fifteen minutes to submit a contract afterwards. His ingenuous approach, proposal and tailored bid didn't give anyone else much of a chance. He is a special person and truly a hero to me. The joy and excitement my daughters have from this home is a huge part of that. His willingness to proactively assist, educate and exude positivity throughout it all was just amazing. I am eternally grateful to Brian and look forward to referring another family in need of fulfilling their dream. Sincerely, Brian Joseph"
Adle Brian Joseph
West Point QAQC Warranty Specialist
"Websters dictonary should replace the definition of customer service with a full page picture of Brian Jones. We have worked with multiple agents in the past, all of which were great, but still could compare to the knowledge and service we received from Brian. My job causes me to work crazy times, but no matter the hour if Brian was awake he was able and happy to help. At the time we were buying it was a very competitive sellers market. While our friends had put down offers 10+ houses searching for months they were still not able to get a house that worked for them. With Brian's honesty and knowledge we were able to get the first house we put an offer on at a price that was under the apraisal value. It doesn't matter if your buying or selling if you go with any other agent than Brian Jones you are settling for less."
Matthew Britto
Henrico VA
"Brian Jones our realtor was very very helpful. He was very patient, knowledgeable of his job. He stuck with us seeing that we got our house. He know the house was wright for us and he pushed on until we got the house. Some times when the going got tuff he told us to hang in there. My wife says he's got the best manners of anyone she's ever met. We would diffently us him again and refer him to our friends . Charles and Bilinda Harris."
Charles Bilinda Harris
Diggs VA.
"My experience with Brian was as welcoming as you can imagine. Throughout the process of buying my first home, Brian assisted in every step, making it an enjoyable experience. I initially came to Brian with the basic ideas of what I was looking for, and Brian continually brought a variety of potential homes to the table. After viewing several of the potential homes, Brian and I finally found the perfect home that fit my needs best. I couldn't be happier with the ease that Brian created for the process. I highly recommend Brian to all looking for their new home, as he creates an exciting, and very welcoming environment!"